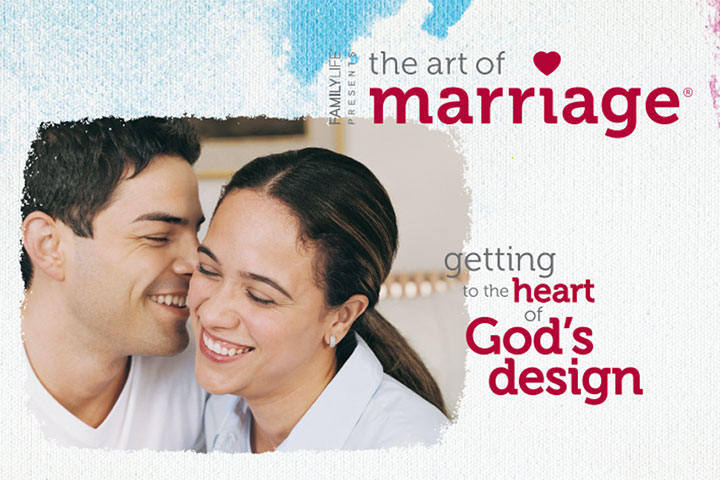 Join us for The Art of Marriage video event conference where you will enjoy time with your spouse, find fresh inspiration for your life together, and connect with a community of couples to walk alongside of you as you grow your marriage. Whether you are newly engaged or have been married for years, this conference is designed to help you uncover the purpose, passion, and fulfillment God has planned for your marriage.
The Art of Marriage video event weaves together expert teaching, real-life stories, humorous vignettes, and more to portray the challenges and the beauty of God's design for marriage. Six engaging video sessions are interspersed with projects for couples to complete in a Friday night through Sunday afternoon conference.
SCHEDULE OF EVENTS
FRIDAY, SEPTEMBER 29, 2017
6:30 PM – Registration
7:00 PM ~ 9:00 PM – Conference (Session 1)
9:00 PM – Ice Cream Social (Yum! Yum!)
SATURDAY, SEPTEMBER 30
8:30 AM – Opening (FREE coffee available)
9:00 AM – Conference (Session 2 & 3)
12:00 PM ~ 1:30 PM – Lunch Break (Lunch is NOT provided)
1:30 PM ~ 4:14 PM – Conference (Session 4 & 5)
SUNDAY, OCTOBER 1
10:15 AM ~ 12:00 PM – Morning Worship Sevice
12:00PM ~ 1:30 PM – Lunch Break (Lunch provided)
1:30 PM ~ 3:30 PM – Conference (Last Session)
REGISTRATION FEES
EARLY BIRD REGISTRATION
 $40 per couple (Available until August 31)
REGULAR REGISTRATION
$50 per couple  (after August 31)
*registration fee is inclusive of manual for each person
TAKE NOTE: 
Childcare will ONLY be available on the Last Session on Sunday.

Please contact the church office if Financial Assistance is needed.

The conference is most beneficial if all sessions are attended – Please plan to attend the entire event.
NEED MORE INFO? 
Feel free to contact the following:
Church Office: (210) 684-5662
Analiza Edwards: (325) 245-6248
HEY, ONE LAST THING!
We would like to invite you to our Sunday Worship:
9:00 AM – Sunday School (open for all ages)
10:15 AM – Sunday Worship Service