OUR STAFF
Meet the people behind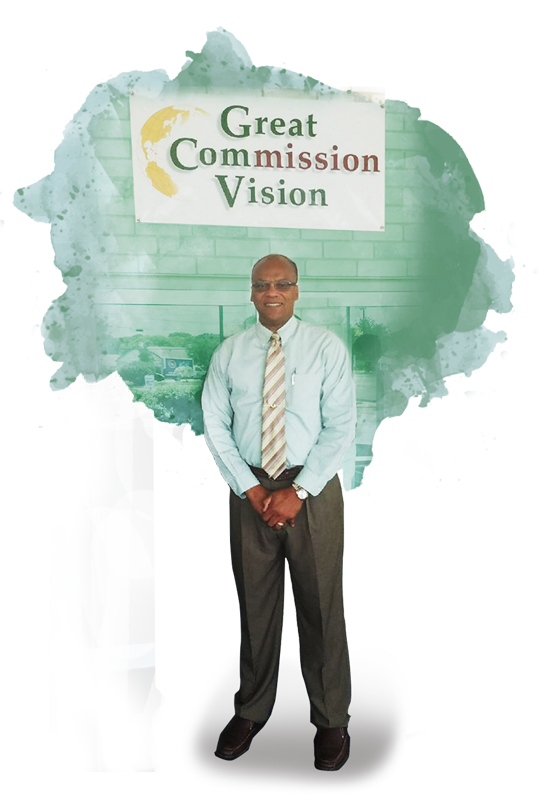 Danny was born and raised in New York, New York. After graduating from Louis D. Brandeis High School, he attended Long Island University. Prior to enlisting in the Air Force on March 22, 1978, he worked for Burlington Industries and Manufacturers Hanover Trust. Throughout his nearly 28-year military career, he served in technical, education and training, administrative, and leadership positions in the Air Force Medical Service. Additionally, he did a 4-year special duty assignment as a Professional Military Education Instructor, before retiring on January 31, 2006. His military assignments were Lakenheath AB, England; Clark AB, Republic of the Philippines; Kadena AB, Okinawa; Kelly AFB, Texas; Yokota AB, Japan, and Eglin AFB, Florida.
Danny and Josie were saved at Hillcrest Baptist Church, in Angeles City, Philippines, in 1983. Since then, they've served in independent Baptist churches wherever they were stationed. After retiring from the Air Force, he moved to San Antonio, and taught high school and middle school at Rainbow Hills Baptist School for one year. He was licensed to preach and ordained into the ministry at Leon Valley Baptist Church. Danny, Josie and Darren (son) were on deputation less than a year with Baptist International Missions Incorporated. Danny was a missionary, pastor, and assistant pastor at Yokota Baptist Church, and simultaneously was principal, and high school and middle school teacher at Yokota Christian Academy, in Tokyo, Japan, 6 years, 2008 to 2014.
After returning from Japan in June of 2014, Danny served as special assistant to the pastor at Community Baptist Church, in Devine, Texas, for two and one-half years. He returned briefly to Japan to pulpit supply at Faith Baptist Church, in Misawa, for about 3 months. Danny has served as Outreach Pastor at Leon Valley Baptist Church since October 16, 2016. His passions are spending time with family and friends, serving the Lord, and seeing folks trust Christ as Savior.
His schooling includes a Ministry Degree from Temple Heights Baptist Bible Institute, Associate Degrees in Allied Health Science, and Military and Instructor Technology from the Community College of the Air Force, a Bachelor's Degree in Individualized Studies, from Charter Oak State College, and a Master's Degree in Higher Education, from Touro University. His hobbies are reading, traveling and collecting memorabilia; he's also an old-fashioned movie, T.V., and music buff. He has been married for 35 years to the former Josefina Panida Mones, from Urdaneta City, in Pangasinan, Republic of the Philippines. They have five children and seven grandchildren.