OUR STAFF
Meet the people behind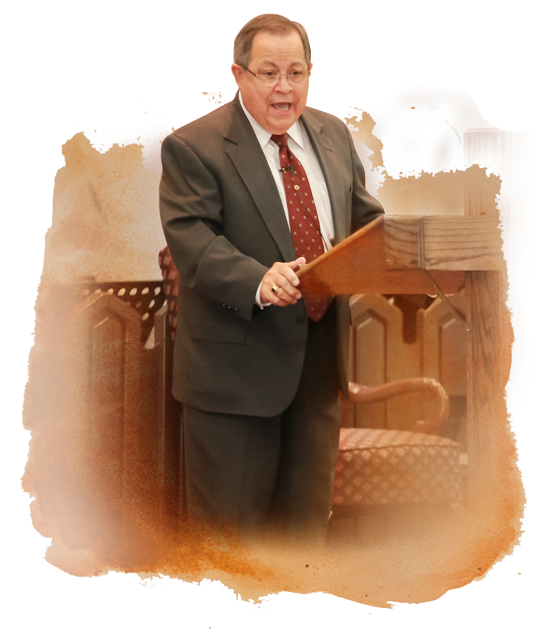 Pastor Forrest Jones has been active in ministry for much of his life. He attended Tennessee Temple University from 1968-1972 and completed a Theology Degree in Missions. Later he completed a BS in Pastoral Ministry from Patriot University in Colorado Springs, CO.
Pastor Jones worked in the Chatsworth Baptist Church in Chatsworth, GA in a variety of ministries, and from 1972-1974 he worked as a Youth Pastor at Town East Baptist Church in San Antonio, TX. During the years of 1974-1984, he served as the Pastor of the San Patricio Baptist Church in Odem, Texas.
In 1984, he launched Leon Valley Baptist church as a mission out of the Town East Baptist Church. Since 1984, he has had the opportunity to serve as the Pastor of LVBC and watch God work and grow the church in ways that can only be attributed to God's faithfulness.
His helpmeet during his ministry has been Shirley Jones, whom he has been married to for over 44 years. Shirley works in a variety of ministries throughout the church, but you will most likely find her in the nursery on any given Sunday. Her dedication and love for the Lord rings true in all that she does. Pastor and Shirley have been blessed with 5 beautiful children, some biological and some through adoption. They are also blessed to have 8 grandchildren.
During his time in ministry Pastor Jones has made over 25 mission trips to 14 different countries. Most of the trips have been to the Philippines and to India. During these trips, Pastor Jones is using his time ministering to national pastors, teaching on the church, homiletics and pastoral theology. Due to his success during these trips, he has been asked to return numerous times.
Pastor Jones enjoys ministry but also enjoys the great outdoors. His hobbies are deer hunting and fishing, though he does not have much time for them. He also enjoys the occasional golf game with men of the church and other pastors.
Pastor Jones' life verse is Ephesians 6:19.
When asked what his greatest accomplishment is or would be, he responded, " The greatest accomplishment I could achieve is just to remain faithful to the Lord and to His calling in my life."