OUR STAFF
Meet the people behind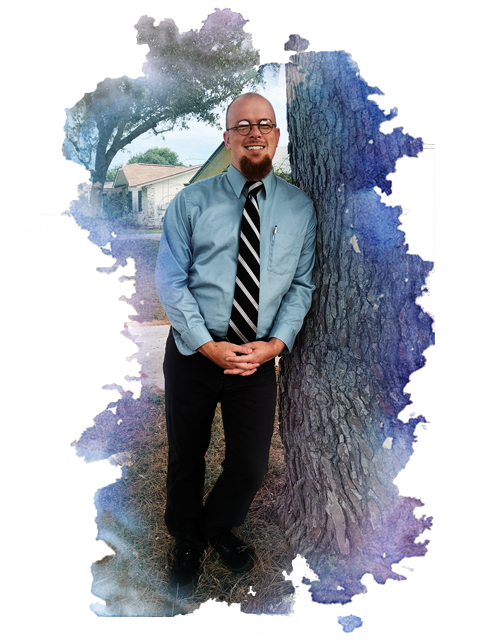 Mike Smith is the son of a pastor, and he spent his childhood traveling and ministering with his parents in South Africa and the Caribbean. He loved growing up abroad, and the mission field hasn't really left him. Mike studied at both Northland Baptist Bible College and Bob Jones University before finally finishing at Liberty University with a degree in Psychology and Christian Counseling.
Mike enjoys reading books on almost any subject. His favorite books of the Bible are Romans, Philippians, and Proverbs. He also enjoys writing and drawing comic books for his two children, Simon and Helen. He loves spending time with his children, and he is impressed with their imaginations. He can usually be found having a cup of tea and discussing life with his wife (and best friend) Beka.
Though he likes teaching many things, Mike's favorite topic is the Gospel, which he loves explaining to children (and anyone else who will listen). Mike leads the student ministries in the church, including both children and teenagers. Working with students is both a challenge and an adventure for Mike, and he loves his job!